We are a full service boutique event design and production company located in Punta del Este, specializing in exclusive social and corporate events. With experience working with local Uruguayan vendors, multi-lingual (English, Portuguese, French and Spanish), and multi-cultural expertise, and years of experience working abroad in the U.S and beyond, our offering is unique. From event conception and design, to site selection, flowers and décor, music and other vendor selection as well as on the ground problem solving, the staff at Punta Weddings is there to ensure every detail is handled properly.
Working with the best creative minds in the industry, we have a vast array of resources in which to tap. Each, an expert in their field, brings a product and a level of service that lets you feel confident with your decisions. We realize that for many, the planning of such an event may be overwhelming. It is our job to put your mind at ease. After all, it's your party, you should enjoy it!
We pride ourselves on a creative fresh approach to planning every event. We realize each one is unique and should be a reflection of you. It's our job to make that happen. To ensure each of our events maintains the highest level of service, we limit the number of events we do. Each event is extremely important to us and we know how important it is to you!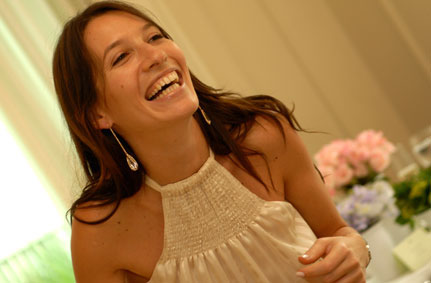 For the past ten years, Monica has been mainly based in Uruguay, producing the most sophisticated and lavish corporate and social events mainly for Brazilians, Americans and Europeans who choose Uruguay as their event destination. She has recently produced events in other destinations such as in Portugal in 2019.  She ran a very successful floral design and décor firm in New York before coming to Uruguay. 
Monica studied floral design formally from Master designers Paula Pryke and Jane Packer in London.
Monica holds a Bachelor of Arts in Psychology and a Bachelor of Science in Education from Boston University, and a Master's Degree in Education from Harvard University.
Monica was born and raised in Sao Paulo, Brazil and has lived, studied and worked in Boston, New York, Paris, Sydney, and Punta Del Este, which have all influenced her sense of aesthetics and are a constant source of inspiration for her work.